Meet Angela Lin, FNP-BC, MSN, RN in San Ramon, CA
Angela Lin is a board-certified family nurse practitioner who provides medical and healthcare services to children and adults of all ages. For more details, please call us for more information or book an appointment online. We are conveniently located at 2551 San Ramon Valley Blvd. Suite 108. San Ramon, CA 94583. We are looking forward to serving you!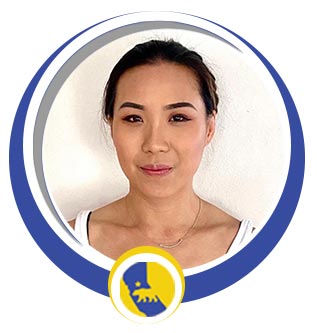 Angela Lin, FNP-BC, MSN, RN
Angela Lin was born in Honolulu and grew up in Singapore. She is a Board Certified Family Nurse Practitioner. She graduated from Thomas Jefferson University and obtained her B.S. in Biological Sciences from the University of Michigan. Her clinical interests include trigger point injections, intra-articular injections, and functional medicine.
Angela volunteered in Indonesia as a Medical Missionary and translator for the Medical Mission Project. There she translated for her medical team and assessed injured volcano-displaced villagers. She has also done extensive volunteer work providing support for homeless men awaiting job and residential placement at the Bethesda Project My Brother's House Philadelphia for 5 years.
Angela's goal as a Nurse Practitioner at Golden State Medical Center is to foster strong one-on-one relationships and improve her patients' quality of life by creating long-term health optimization. During her free time, she enjoys hiking, road trips, frequenting new restaurants, and caring for her growing plant collection. Angela can also speak Mandarin, Taiwanese, and Indonesian!