Integrative Chronic Pain Management Questions and Answers
Golden State Medical Center proudly offers high-quality non-drug integrative pain management services to anyone dealing with chronic or intense pain in San Ramon, CA. For more information, please call us or request an appointment online.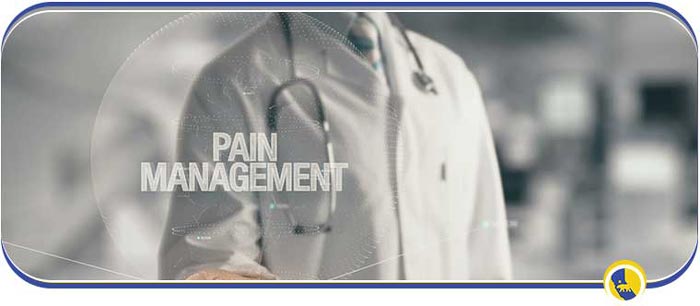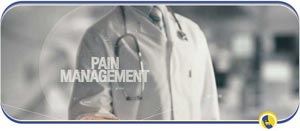 It can be challenging to take pain one day at a time, especially when you have to manage it on your own. At Golden State Medical Center, we want to come alongside you and take some of that burden off of you with our excellent integrative pain management services so that you can feel unshackled from pain.
What is a integrative pain management doctor?
Integrative Pain management doctors specialize in evaluating, diagnosing, and treating a broad range of pain issues and their various causes, including chronic pain, acute pain, neurological pain, and many others.
To address pain in all its variety, integrative pain management doctors have a wealth of knowledge and expertise in the following:
Physiology of pain
Treating patients with complex pain problems
Understanding of diagnostic tests
Necessary skills to perform various procedures, including various injections and interventional techniques and therapies
In addition to prescribing treatment and performing various procedures, integrative pain management doctors also coordinate with physical therapists, massage therapists, and rehabilitative specialists to bring comprehensive and holistic care to their patients.
What do integrative pain management clinics prescribe?
Depending on the type of pain that the patient is experiencing and the underlying causes for that pain, there are numerous treatment options that integrative pain management clinics can prescribe. As for us at Golden State Medical Center, we prescribe the following treatment options to our clients:
Chiropractic care
Hyaluronic acid (HA) injections
Massage therapy
Physical rehabilitation therapy
Sports injury treatment
Treatment for auto accident injuries
Trigger point injections
And more!
What conditions do integrative pain management doctors treat?
Since numerous conditions lead to pain of various types, integrative pain management doctors are trained to treat a wide variety of conditions! The following is a list of conditions that our integrative pain management specialists at Golden State Medical Center are trained to treat:
Ankylosing spondylitis
Bursitis
Carpal tunnel syndrome
Damaged, degenerative, or herniated discs
Fibromyalgia
Gout
Osteoarthritis
Rheumatoid arthritis
Rotator cuff disorders
Sciatica
Spinal stenosis
Tendonitis
Whiplash
Integrative Pain management doctors can also treat pain caused by various injuries! For more information about the conditions and injuries that our integrative pain management specialists can treat, please feel free to call us.
What can I expect from a integrative pain management doctor?
Since there are so many conditions that integrative pain management doctors treat, patients will experience different things during integrative pain management treatment depending on the nature of their condition or injury. That said, during your first visit to a integrative pain management doctor, the specialist will likely begin by getting to know you and your particular pain issue with an initial consultation. This initial consultation will consist of a detailed record of your medical history and present health status, including any allergies or underlying health conditions you have and any medications you are currently taking. Your integrative pain management specialist will also likely conduct a physical exam and review any diagnostic tests you have had performed to get a clearer idea of what could be causing your pain.
With this information, your integrative pain management doctor can develop a customized treatment plan to help you find pain relief. This treatment plan could involve further diagnostic tests if a precise diagnosis is not evident, initial pain relief measures, as well as plans for more advanced techniques, therapies, or procedures. By the end of your first visit, you should have a much clearer idea of what to expect going forward with integrative pain management treatment.
How does a integrative pain management clinic work?
Integrative Pain management clinics aim to relieve pain and increase the quality of life for all patients. While the specific way that each integrative pain management clinic goes about this differs, they all focus on treating pain by attending to its underlying causes. In this way, integrative pain management clinics differ from the standard medical approach of treating symptoms. That said, while the method of integrative pain management clinics focuses on treating the underlying causes of pain, they also address any adverse symptoms of pain and discomfort. However, they do so in a way that also asks why those symptoms are there in the first place right up front.
We serve patients from San Ramon CA, Dublin CA, Blackhawk CA, Danville CA, Alamo CA, Diablo CA, Dougherty CA, Tassajara CA, Livermore CA, and Pleasanton CA.