Massage Therapist Questions and Answers
Your body functions best when it is relaxed, flexible, and stress-free, and you deserve to feel that way. The best way to reduce stress and keep your body and mind relaxed is through massage therapy. Our experienced massage therapists at Golden State Medical Center would be happy to provide this service to you! Call us for more information. We serve patients from San Ramon CA, Dublin CA, Blackhawk CA, Danville CA, Alamo CA, Diablo CA, Dougherty CA, Tassajara CA, Livermore CA and Pleasanton CA.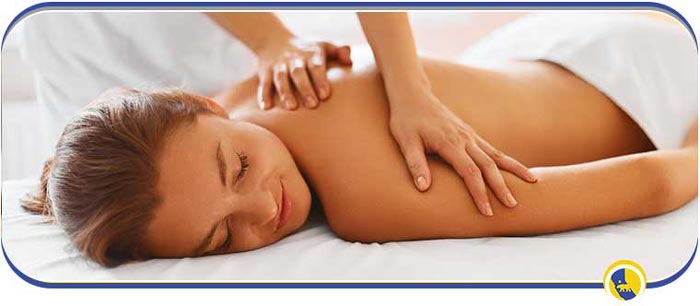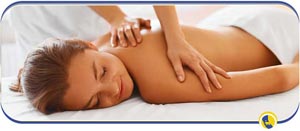 Table of Contents:
How can a massage therapist help me?
How often should I receive massage therapy?
Do I need a doctor's referral for massage therapy?
What should I expect from a massage therapy visit?
What kind of massages do you offer?
How can a massage therapist help me?

There are many short-term and long-term benefits of visiting a massage therapist! Whether you are wanting a relaxing day to unwind and take care of your body, recovering from intense physical activity, or rehabilitating an injury or pain condition, a massage therapist can help your body to relax and heal. The following are just some of the great benefits of visiting a massage therapist and some conditions they can help:

– Anxiety and depression
– Enhanced concentration and energy
– Healing scar tissue, as well as ligament, muscle, or tendon damage
– Hypertension
– Improved circulation and blood flow
– Improved sleep
– Increased flexibility and range of motion
– Myofascial pain
– Nerve compression release for carpal tunnel or sciatica
– Osteoarthritis
– Physical and mental relaxation
– Pregnancy-related back pain
– Raynaud's disease
– Relief for tight muscles, aches, and pains
– Rheumatoid arthritis
– Scoliosis
– Tendonitis
– Tension headaches
– Torticollis
– Treatment for varicose veins
How often should I receive massage therapy?

If you seek massage therapy for general wellness, aim to make an appointment about between one to four visits every month. However, if your massage therapy is part of a broader physical therapy program, you might require a massage more frequently. That said, the number of times you should go for massage therapy in such a case will ultimately depend on you and your therapist's discretion.
Do I need a doctor's referral for massage therapy?

No doctor's referral is required for massage therapy! That said, if you are hoping that your health insurance will cover your massage therapy, most insurances do not cover massage therapy.
What should I expect from a massage therapy visit?

You have arrived at Golden State Medical Center for massage therapy. What is next? Well, as soon as you walk through our doors, one of our receptionists will greet you and give you a questionnaire to fill out. This questionnaire will consist of questions regarding your medical history, medications you take, and any injuries you have. It will also ask you to specify which areas you would like your massage therapist to focus on during the session.

Once the massage therapist is ready to see you, they will direct you to a private room. They will then give you some directions and privacy to undress and lie down in a comfortable position on the massage table with covers over you. Once you are comfortable, the massage therapist will come back to the room and create a relaxing atmosphere. Then, they will apply some massage lotion to their hands and begin moving their hands in strategic ways in the specified treatment areas. You may be asked to reposition yourself at different times during the session as your therapist focuses on other areas. You should not experience any pain during the session. Still, your therapist will likely ask you at different times throughout if you are experiencing pain to ensure that everything is okay with therapy.
What kind of massages do you offer?

Prenatal: A massage focused on the mother-to-be as her body goes through dramatic changes.
Swedish: This gentle massage uses long strokes and soothing techniques to promote deep relaxation and overall well-being.
Deep Tissue: Slow, deep movements are used to access and manipulate deeper layers of muscle and connective tissue bringing relief to chronic patterns of tension knots and tightness.
Blended: Blended massage offers the best of a Swedish and Deep Tissue massage.
Hot Stone: An indulgent massage that uses heated basalt stones as an extension of therapist's hands to deeply work through muscle tension. Aromatherapy can be added to any massage for an additional charge.

Come to Golden State Medical Center for a relaxing and healing massage therapy experience! If you would like to schedule an appointment with us, you can do so through our website or call us. Golden State Medical Center is located at 2551 San Ramon Valley Blvd, Suite 108, in San Ramon, California.