Migraine and Headache Treatment Specialist Q&A
If you are looking for effective relief from migraines or headaches, we welcome you to come to Golden State Medical Center! Our physicians and chiropractors can help you find relief from migraine and headache pain. We are located at 2551 San Ramon Valley Blvd. Suite 108. San Ramon, CA 94583. For more information, please contact us or request an appointment online. We serve patients from San Ramon CA, Dublin CA, Blackhawk CA, Danville CA, Alamo CA, Diablo CA, Dougherty CA, Tassajara CA, Livermore CA, and Pleasanton CA.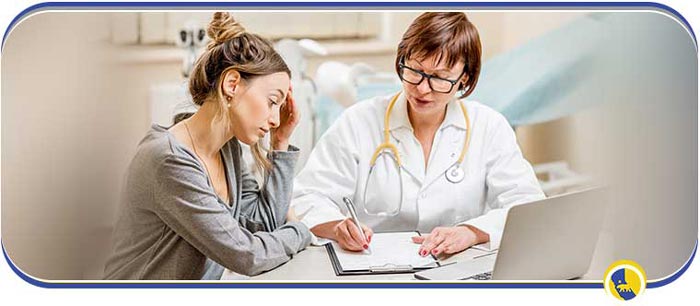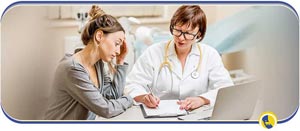 Table of Contents:
What is the difference between migraines and headaches?
What helps with migraines and headache?
Can migraine cause severe headaches?
What does a migraine specialist do?
Whether you are planning for a relaxing day at home, a productive day at work, or a fun day with your friends and family, migraines and headaches can significantly bungle up your daily plans. As such, it makes sense if the only thing you can easily focus on is relief when you are dealing with a migraine or headache. At Golden State Medical Center, our physicians and chiropractors would be delighted to provide you with first-rate migraine and headache treatment to help you get back to your plans.
What is the difference between migraines and headaches?

While a migraine is technically a severe headache disorder, there are several different types of headaches that differ in location, intensity, and sensation from migraines. Moreover, migraine symptoms are not limited to a headache.

With that in mind, migraines are typically much more intense and debilitating than other headaches and are often experienced as recurring attacks or episodes. Migraine episodes can last anywhere from several hours to a few days. Depending on the symptoms experienced with a migraine, there are four possible phases that a migraine can go through, including the premonitory phase, the aura phase, the headache phase, and the postdrome phase. Each phase can occur with one or more of the following symptoms:

Premonitory phase:
Constipation or diarrhea
Food cravings
Frequent yawning
Increased sensitivity to light, smells, or sounds
Neck stiffness
Unexplained mood swings

Aura phase:
Blind spots that gradually expand
Blurred vision
Difficulty speaking, thinking clearly, understanding what others say, or writing words or sentences
Flashing lights
Zig-zagging lines

Headache phase:
Mild to severe headache that is usually experienced on one side of the head, although some experiences pain on both sides
Headache that worsens with physical activity or exposure to certain lights, sounds, or smells.

Postdrome phase:
Confusion
Exhaustion
General feeling of being unwell

It should be noted migraines do not always occur with every symptom listed above, as some migraines occur without the aura phase, while others occur without the headache phase.
What helps with migraines and headaches?

There are several things you can do to help manage and alleviate pain from migraines and headaches. However, the best thing to do is to check with your doctor before pursuing treatment for a migraine or headache. Your doctor can provide expert medical advice in letting you know what is most likely to help with your migraine and what is unlikely to help or could even be harmful. If you do not have a primary care doctor or would like to seek treatment from pain management specialists, we would be happy to help you manage and find relief from migraine or headache pain at Golden State Medical Center! For more information, please feel free to call us.
Can migraine cause severe headaches?

Yes, migraines are a common cause of severe headaches. However, they do not always lead to severe headaches, as some migraines can occur with mild headaches, while others can occur without any headache at all, but rather with a different set of symptoms.
What does a migraine specialist do?

A migraine specialist can evaluate your symptoms, assess the cause of your migraine, and prescribe treatment to alleviate and help you manage the pain and discomfort caused by the migraine. Your migraine specialist will prescribe treatment that is safe and most likely to be effective given your medical history, any medications you are taking, as well as the cause and severity of your migraine, and the symptoms you are experiencing with it.