Back and Knee Braces Questions and Answers
If you suffer from back or knee pain and need a brace to help alleviate the pain, then please come to Golden State Medical Center in San Ramon, CA! Back and Knee Braces are beneficial for the safety and health of your injuries during the healing process. For more information, please call us or request an appointment online.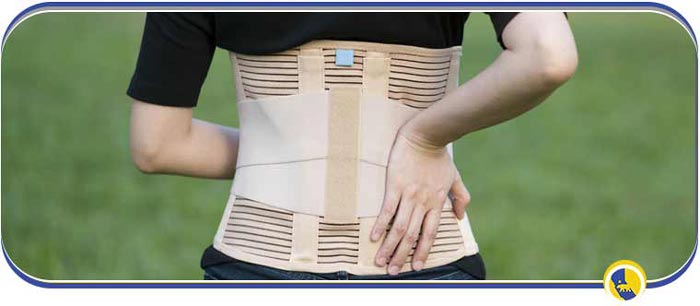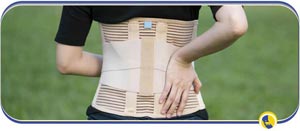 Why would I need a back brace?
Back braces are available to help reduce any spinal pressure you may be experiencing. It may help to lessen painful muscle tension that is normally a common protective reaction following an injury. Back braces also allow to reduce range of motion to help heal faster.
While back braces are helpful if you cause injury to your back, back braces are also supportive for other issue like:
Kyphosis
Ankylosing spondylitis
Osteoporosis
Back muscle sprains
Spinal cord injuries
Scoliosis
Spinal tumors
Spinal fractures
Why would I need a knee brace?
If you are experiencing knee pain either from a recent event or an injury, a knee brace may help to reduce any pain by shifting your weight off the damaged portion of your knee. By wearing a knee brace, you are helping to improve the ability to get around and help to walk further more comfortably.
Some reasons you may invest in a knee brace could be from common injuries like an ACL tear, or another type of knee injury. Knee braces provide added support during the recovery process from a knee injury or an event that may have caused some knee pain.
What is the difference between a knee brace and a knee support?
There are a wide variety of knee braces or supports on the market to help stabilize and strengthen the knee while it recovers.
Knee support or knee sleeves are a compression sleeve that is easily slipped over the knee to help reduce swelling and minimize any pain. Knee sleeves are available in a variety of different sizes and work well for anyone with mild knee pain or arthritis as they offer light knee support. Sleeves are also more discreet than a brace and are able to provide a more comfortable fit under clothing.
Knee braces are designed to be used arthritis to protect a previous knee injury from any further injury or damage. The protection that a knee brace offers is one of the most important for knees that are put under pressure on a daily basis when doing activities like running, jumping, weightlifting and more. Unlike knee supports or sleeves, knee braces are usually worn over clothing or with shorts and provide slow and limited movement to allow the knee to gradually regain range of motion.
Do knee braces help with knee pain?
Knee braces allow any pressure on the part of your joint that was most affected by the injury or other cause to help relieve pain. You are able to wear a knee brace all day, but particularly when you are participating in any activity or sport that would put a strain on your knee. You should always make sure to wear a proper brace for your injury or sport.
If you don't know what brace or support would be best for your injury, contact Golden State Medical Center today. We are available to help diagnose and treat your knee injuries as well as help you find the correct support for your knee injury.
Do back braces work for lower back pain?
A back brace will allow to help relieve some of the weight normally placed on the lower back, which in turn helps to reduce the pressure on the spine's joints, discs and muscles. By reducing this spinal pressure, it may help to reduce painful muscle tension which is common amongst patients who have undergone a back injury.
What are the benefits of back & knee braces?
Back and knee pain injuries occur from strained muscles and ligaments, usually from improper or heavy lifting or a sudden awkward movement.
Back Brace Benefits:
Back braces are helpful at promoting normal posture when sitting or standing by providing external support that corrects the abnormal posture.
Back braces are designed to limit a variety of motions including flexion, extension and rotation to help promote healing faster.
Braces for the back are helpful to control pain by limiting movements and allowing the damaged structures to heal. They also help to alleviate any pain symptoms by compressing the abdomen, which helps to unload weight from the discs, vertebrae and other structures of the spinal column.
Knee Brace Benefits:
Support the knee and prevent further injury
Help to remain mobile while the knee injury heals
Unloads weight from the injured knee
If you have recently experienced an injury to your back or knees or you have continuously suffered from a chronic condition, contact Golden State Medical Center. We offer relief for your injuries and pain with our physical rehabilitation therapy services as well as other beneficial treatment options. Golden State Medical Center is open weekly from Monday to Saturday. We serve patients from San Ramon CA, Dublin CA, Blackhawk CA, Danville CA, Alamo Oaks CA, Diablo CA, Dougherty CA, Tassajara CA, Brookshire CA, and Pleasanton CA. Looking forward to serve you!