Joint Bracing Specialist in San Ramon, CA
Bracing is a viable therapeutic option for several orthopedic illnesses. A brace aids healing, keeps weight off an affected region, and offers post-operative assistance by limiting mobility and alleviating pressure. Braces are frequently used to provide support for the spine, knee, ankle, and elbow. At Golden State Medical Center,

Dr. Basem R. Farag, M.D.

will help you recover from your joint injury with the help of joint bracing. Contact us today! We are located at

2551 San Ramon Valley Blvd. Suite 108. San Ramon, CA 94583

. For more information, contact us or request an

appointment online

.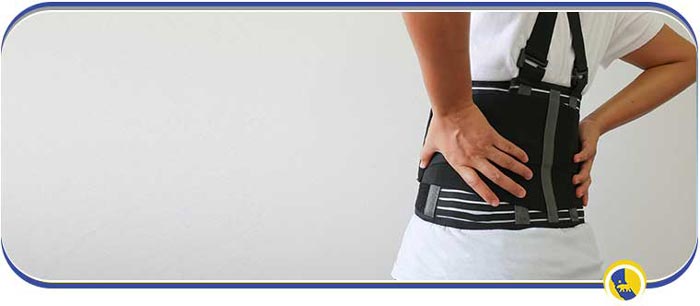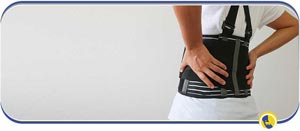 Table of Contents:
What is joint bracing?
What's the difference between a splint and a brace?
What does a joint brace do?
How does bracing prevent injury?
The human body is composed of hundreds of different joints, all enabling mobility, and range of motion. While there is no agreed-upon exact number of joints in the body, the general consensus places it around 360: 86 in the skull, 6 in the throat and neck, 66 in the thorax (between the neck and abdomen), 76 in the spine, and pelvis, 64 in the hands, arms and fingers, and 62 in the legs, feet, and toes. Any one of these joints can become strained, overextended, or injured, and may need to be temporarily immobilized to facilitate proper healing and recovery.
What is joint bracing?


Joint bracing refers to the practice of applying tension to specific joints in order to support the body from injury or to improve the function of the joint. In medicine, joint bracing is typically used to support or stabilize joints during physical therapy. For example, a patient who has just had a leg fracture may wear a brace that is designed to support the leg and keep it in the correct position. In this way, joint bracing can help the body to heal after an injury. There are different types of joint braces, and some are better suited to supporting certain bones and joints than others. Bracing is most often used to treat injuries to the knee but can be applied to other joints, such as the wrist, ankle, and shoulder.

In addition to providing stability for knee, wrist, and ankle joints, braces can also support the spine by keeping it in place and helping to keep it stable. Spine braces, commonly referred to as back braces, are used to treat conditions such as scoliosis and arthritis.

Joint bracing is commonly used to strengthen the muscles that surround the joint, and help to support the weight of the joint. It is also sometimes used to treat conditions, such as arthritis, that affect the soft tissues of the joint.
What's the difference between a splint and a brace?


Both braces and splints are designed to provide support to an area of the body to help reduce pain and improve joint function. But despite their similarities, braces and splints have some key differences: Braces are often used to provide support for a joint while it is healing, while splints are mostly used in urgent situations to help the injured bone remain stable and prevent moving until a more permanent solution can be applied. In general, splints are typically used for fractures, while braces can be used for a variety of different injuries, including ankle and wrist sprains and strains, as well as to rehabilitate a broken bone.
What does a joint brace do?


A joint brace ensconces a joint in a protective sheath that prevents it from future injury or re-injury by limiting its range of motion. They are typically used to support an unstable joint, such as an injured knee or elbow, as well as to decrease swelling in the joint, allowing for less pain during physical activity.
How does bracing prevent injury?


Bracing prevents injury by limiting the joint's range of motion, therefore reducing the chances of overextension, subluxation, or dislocation. There is much data that supports the efficacy of prophylactic bracing, and when compared to people who do not use bracing, those who do experience a significant reduction in risk of injury; some reports claim up to 50%. If you have sustained an injury to one of your joints, or want to prevent a joint injury, come to Golden State Medical Center today.

Our team of medical professionals is experienced in joint bracing and can help you recover faster. Contact us today or book an appointment with our joint bracing specialist, or visit our clinic conveniently located at 2551 San Ramon Valley Boulevard, Suite 108, San Ramon, CA 94583. We serve patients from San Ramon CA, Dublin CA, Blackhawk CA, Danville CA, Alamo CA, Diablo CA, Dougherty CA, Tassajara CA, Livermore CA, and Pleasanton CA. We look forward to serving you!