Meet Tricia, Board-Certified Nurse Practitioner at Golden State Medical Center in San Ramon CA
Tricia is our board-certified nurse practitioner and also a certified doctor of education. Visit our compassionate professional today. For more information, contact us or request an online appointment by visiting our website.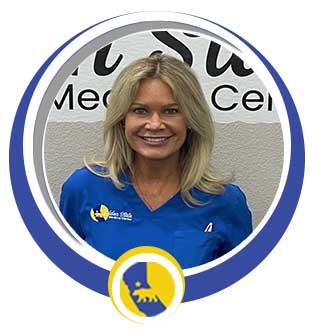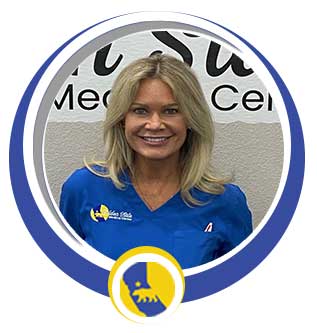 Tricia is not only an esteemed Board-Certified Nurse Practitioner but also a Certified Doctor of Education, in the Executive Program for Nurses at Teachers College, Columbia University, in New York City. She is also Clinical Professor at California State University East Bay at Stanford Palo Alto. Serving on the board of the California Association of Nurse Practitioner's Health Policy and Practice Committee.
She has over fifteen years of combined professional experience as a Registered Nurse and Advanced Care Provider with continued collaboration and specialization within the realms of Hormone Optimization Replacement Therapy, Functional Medicine, Regenerative Medicine, and Musculoskeletal Health, as well as Aesthetics.
Prior to joining Golden State Medical Center, Tricia was a Primary Care Provider for Weill Cornell-New York Presbyterian's Brain and Spine Center with a concentration in Cerebrovascular and Spinal Neurosurgery as well as Epilepsy.
Tricia has an outstanding academic background that includes being awarded Summa Cum Laude for her undergraduate degree and Cum Laude for her Master of Science in Nursing degree, both from Adelphi University.
She continues to remain active with international, national, and local professional affiliations. Tricia firmly believes in reaching beyond one's own comfort zones, embracing those who are in your life as your teachers, and contributing not only to the profession of nursing but advocating those who can't advocate for themselves.