What Are the Reasons to Get a Massage?
Massage therapy has the potential to reduce your stress, boost immunological function, improve physical fitness, improve mental health and wellness, and manage pain. Visit Dr. Basem R. Farag, MD, at Golden State Medical Center to benefit from massage therapy. We are located at

2551 San Ramon Valley Blvd. Suite 108. San Ramon, CA 94583

. For more information, please

contact us

or book an

appointment online

.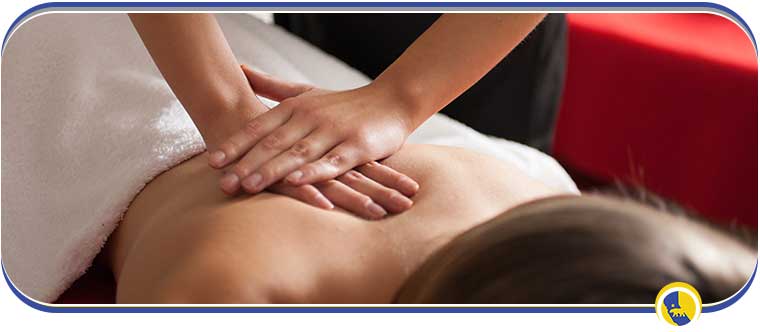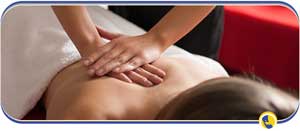 Table of Contents:
What are the top 5 reasons why people get a massage?
How do I know if I need a massage?
What should I expect at my first massage?
What happens inside your body after a massage?
Whether you are a pro athlete looking to take the best proper care of your body, or you work a full-time job that requires you to sit at a desk all day resulting in poor posture, or anything in between, massages are an incredible way to help undo the daily damage on our bodies. Massage therapy may be the answer if you are looking for tension relief, have frequent headaches, anxiety, or depression, or have trouble sleeping.
What are the top 5 reasons why people get a massage?

The primary benefits of receiving massages are what drive clients to keep going back. One of the main reasons people will opt for regular massages is if they are in search of some stress relief. Stress takes a toll on our bodies and builds tension in our muscles. Regularly receiving massages can help release some of that tension, providing relief for the everyday stress you may be experiencing. Similar to stress relief, massages can also provide relief for those struggling with mental illnesses such as anxiety and depression. If your anxiety or depression is being caused by external factors, much like stress, the increased blood flow provided by massage and the tension relief you will experience from the massage can aid in alleviating some symptoms experienced through mental illnesses.

With alleviated stress, anxiety, or depression comes better quality of sleep. One of the top reasons why many people continue to receive massages is because they notice a considerable improvement in their sleep quality, especially with regular appointments. The increased blood flow resulting from a massage has also been proven to aid in a reduction in headaches for those who are prone to experiencing them, as there is plenty of blood that is able to travel to the brain as normal. It has also been proven that receiving a massage can cause the recipient to become more alert, providing a clear mind for you to continue with your daily tasks.
How do I know if I need a massage?

One of the first indicators that most people will look for to know if they should get a massage soon is if they are experiencing tension or soreness in their neck, shoulders, or back, but massages can be incredibly beneficial to almost anyone. Most of us work jobs that require us to sit or stand for long periods of time, placing too much strain on specific parts of our bodies and negatively affecting our posture or mobility. While this is a very good reason to let you know that you are in need of a massage, there are many other reasons that are indicative of a necessary massage. Many athletes or those who work out regularly will receive massages frequently to ensure that they are dealing with any pain or mobility issues, or if they have just started working out, to help take proper care of their bodies. If you are experiencing stress, experiencing frequent headaches, working out regularly, working a job where your body is stagnant in one position all day, or just have never had a massage before and want to see what the hype is about, you will benefit from a professional massage.
What should I expect at my first massage?

Most massages provided by spas are 60-minute-long appointments and are done in a private room with just you and the massage therapist. The massage therapist will start by checking for any pre-existing health conditions that may be of note for the session, including any medications or physical constraints of which they should be aware. They will also make sure that they are aware of what you are comfortable with having massaged during your session. Throughout the massage, they will likely just do a whole body massage, regularly checking to make sure the pressure they are applying is comfortable for you and letting you know if they need you to readjust to better access the body parts they will massage.
What happens inside your body after a massage?

The intent of massages is to manipulate the body to increase blood and lymph circulation. This allows for the muscles, connective tissues, tendons, and ligaments to become relaxed, allowing the tension to decrease overall in the body. The massage will also release endorphins into your body, aiding in the reduction of tension in the muscles and tissues, and has also been shown to lower cortisol levels, likely causing you to feel more tired or inclined to rest after the session.

Golden State Medical Center offers quality massage treatments that are personalized to your specific requirements. We are located at 2551 San Ramon Valley Blvd. Suite 108. San Ramon, CA 94583. For more information, please contact us or book an appointment online. We serve patients from San Ramon CA, Dublin CA, Blackhawk CA, Danville CA, Alamo CA, Diablo CA, Dougherty CA, Tassajara CA, Livermore CA, and Pleasanton CA.