5 Questions to Ask Your Chiropractor
If you have constant back pain and don't want to use medication to mask the pain, seeing a chiropractor may help! Dr. S. Scott Newman, D.C. and Dr. Joanne Wilson, D.C. with their team at Golden State Medical Center will help you get healthy with chiropractic care in San Ramon, CA. For more information, please call us or book an appointment online.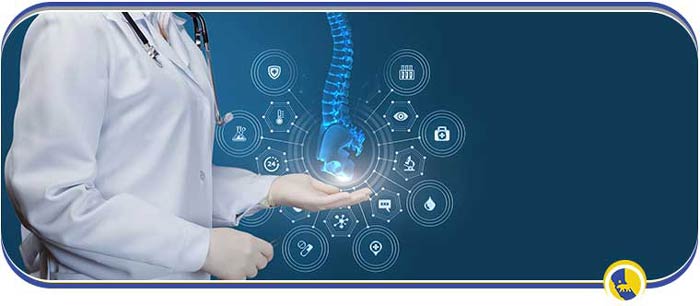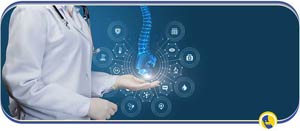 Table of Contents:
What does a chiropractor do?
What problems can a chiropractor help with?
Do chiropractors take walk-ins?
Can you see a chiropractor without a referral?
How often should you visit the chiropractor?
Chiropractors provide invaluable care for patients of all ages. With a focus on addressing the underlying cause of concern, chiropractors do not simply treat a patient's symptoms. The goal of chiropractic care is to provide a complete picture of health, addressing musculoskeletal concerns without the use of prescription pain-killers or surgery.
What does a chiropractor do?
Chiropractors specialize in treating the musculoskeletal system, such as the muscles, tendons, ligaments and cartilage. They implement a number of manual therapies in order to realign the spine and correct any joint deformities. Chiropractors work closely with each patient to develop an individualized treatment plan. With this approach, chiropractors are able to best address the unique concerns of each patient. Although chiropractors are most commonly associated with back care, they can treat any joint in the body, including the shoulders, elbows, wrists, ankles, knees and hips.
Do chiropractors take walk-ins?
No, most chiropractors do not accept walk-in appointments. There is a good reason for this: chiropractic care is very patient-centered, offering individualized care with acute attention to detail. And with a focus on long-term results with continual and regular treatment, the service that chiropractors offer requires dedication and commitment. While walk-in clinics are great for one-off situations, the benefits of visiting a regular physician are huge, as continuity of care is proven to significantly improve quality of life. The same is true for chiropractic care.
Can you see a chiropractor without a referral?
Yes, you can see a chiropractor without a referral. This is greatly beneficial when experiencing symptoms of back or neck pain, as it is not required to first visit a primary care physician. If you are looking for a top-rated chiropractor, come to Golden State Medical Center today! Our office is conveniently located at 2551 San Ramon Valley Blvd, Suite 108, San Ramon, CA 94583. We are open on Monday to Friday from 9 AM to 1 PM and 3 PM to 7 PM, and Saturday from 9 AM to 12 PM. We are accepting new patients!
How often should you visit the chiropractor?
How often someone should visit the chiropractor is dependent upon a number of variables, including the type of condition being treated, the severity of the condition and how well a patient responds to treatment. It is important to note that a patient receiving chiropractic care for a condition may require more frequent visits than a patient receiving maintenance care. For example, when treating a mild or moderate condition, a treatment plan may include chiropractic visits once a week, whereas treatment for severe conditions may require multiple visits per week. Additionally, patients receiving maintenance care — the care provided to maintain good health and prevent future health complications — may only require one visit every month, or even just a few visits every year.

If you or someone you love is looking for chiropractic care they can trust, come to Golden State Medical Center today. Our kind and compassionate professionals are experienced providers of chiropractic care and can help improve your quality of life. Call us today to book an appointment. We serve patients from San Ramon CA, Dublin CA, Blackhawk CA, Danville CA, Alamo CA, Diablo CA, Dougherty CA, Tassajara CA, Livermore CA, and Pleasanton CA. Looking forward to serve you!