Top Nutritionist in San Ramon, CA
A nutritionist specializes in the study of diet and its influence on healthcare. They offer advice, knowledge, and assistance to people or groups who desire to enhance the quality of their lives through a balanced diet and a healthy lifestyle. At Golden State Medical, our professional nutritionists create personalized meal plans, assess nutritional requirements, and provide suggestions for addressing particular health issues or attaining a specific goal. We are located at 2551 San Ramon Valley Blvd. Suite 108. San Ramon, CA 94583. For more information, contact us or request an appointment online.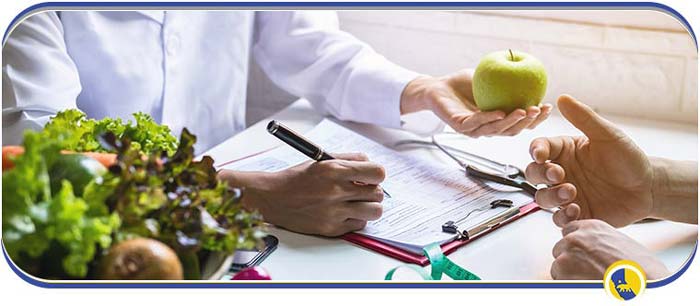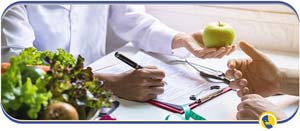 Table of Contents:
What is a nutrition specialist?
Why are diet and nutrition important?
Do nutritionists help you lose weight?
What is the difference between a dietitian and a nutritionist?
As integrative medicine is incredibly important to our patient's overall well-being, we take our practice very seriously. We believe everyone should have access to high-quality healthcare services designed for their own unique needs including access to nutritional specialists. Please continue reading to learn all about what nutritional specialists in San Ramon, CA can do for you!
What is a nutrition specialist?

A nutrition specialist helps patients become the healthiest version of themselves by implementing effective nutrition plans. These plans will be based on your own individual needs and health goals. In the United States, Certified Nutrition Specialists receive advanced training from fully accredited institutions and must complete 1,000 supervised hours before getting their official certification. Their primary role is to provide personalized nutritional treatment plans for patients based on research and evidence-based advice.
Why are diet and nutrition important?

Diet and nutrition are important for your overall well-being and health. Poor diets can lead to potentially fatal chronic conditions including cardiovascular disease, diabetes, high cholesterol, mental health problems, liver disease, cancer, and obesity. Ensuring you stay at an appropriate weight will prevent future complications caused by these diseases. Additionally, eating healthy can help you live longer, boost immunity, strengthen bones, lower risks associated with unhealthy diets, support muscles, and keep your organs healthy.
Do nutritionists help you lose weight?

Nutritionists can help you lose weight by coming up with a very detailed and specific diet plan for you. Many nutritionists work with physical therapists, personal trainers, or other weight loss specialists. A combination of eating healthy and exercising right has the potential to save your life. Medical nutrition therapy is used for weight loss that is healthy, safe, and effective. Questions you may want to ask your nutritionist during your consultation appointment include:

– What are good weight loss goals for me?
– Should I be restricting foods?
– How will implementing exercise routines affect my diet?
– How will my certain medical condition affect my weight?
– Can prescription medications affect my weight?
– How can I make sure I'm meeting my protein goals?
– What foods have the vitamins and nutrients I need?
– Should I be taking any supplements?
What is the difference between a dietitian and a nutritionist?

Dieticians are board-certified food experts who understand the science behind nutrition and its relationship to human health. They have extensive training and experience in all things related to nutritional needs, therapy, and counseling. Dieticians are considered to be medical professionals and do have to meet certain criteria before becoming an official Registered Dieticians. Patients can seek care from a dietician if they suffer from digestive problems, diabetes, cardiovascular disease, eating disorders, allergies, or nutritional deficiencies.

Nutritionists have very similar training to dieticians. They may have a very broad range of training in nutrition and need certain criteria to be considered a nutritionist. Many nutritional specialists receive special certifications and titles such as Certified Nutrition Specialist. A nutritionist can evaluate your health needs and help you adapt to a more suitable lifestyle. Seeing a nutritionist is extremely helpful for reaching your body's fullest potential.

If you are interested in achieving your weight loss goals and becoming the healthiest version of you possible, please contact Golden State Medical. We would love to help you become more confident and more importantly, healthy. This can look differently for everyone which is why seeing a specialist is so vital throughout your weight loss journey. For more information about Golden State Medical and our nutrition specialists, call our friendly reception to book a consultation appointment. We serve patients from San Ramon CA, Dublin CA, Blackhawk CA, Danville CA, Alamo CA, Diablo CA, Dougherty CA, Tassajara CA, Livermore CA, and Pleasanton CA.