Athletic Pump IV Therapy Specialist in San Ramon CA
IV therapy may help athletes perform better, recover more quickly, and maintain their overall health and well-being by supplying them with vital fluids, electrolytes, vitamins, minerals, and other nutrients directly into their bloodstream. At Golden State Medical Center,

Dr. Steven Scott Newman, DC

, and

his team

are offering athletic pump IV therapy to maximize your performance. For more information, please

contact us

or

book an appointment

online. We are conveniently located at

2551 San Ramon Valley Blvd. Suite 108. San Ramon, CA 94583

.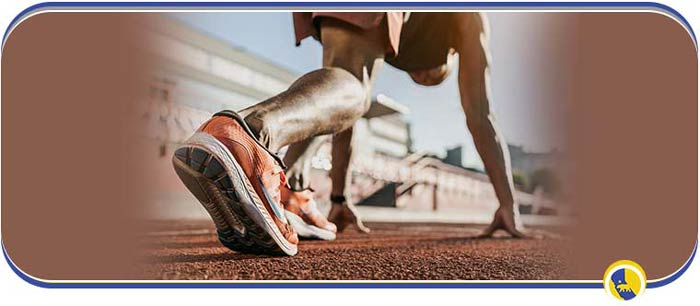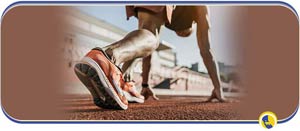 Table of Contents:
What is an IV drip for athletes?
How does IV hydration work for athletes?
What ingredients are there in IV therapy for athletes?
Why do athletes use IVs?
Athletic Pump – $250
• 1000ml NS
• Meyer's cocktail base with added
• Amino Blend
• L-Carnitine
• Turine
What is an IV drip for athletes?

IV drip, also known as intravenous (IV) therapy, is a process in which minerals, vitamins, and fluids are transmitted directly to the bloodstream. Research has shown that by administering these substances directly through a vein, the body can absorb and utilize them much more effectively than when processed through consumption and digestion. IV therapy has many great benefits for an athlete's performance, and because of this, it has become very common in the world of sports. There are many different substances and supplements that get injected into the body for IV treatment, and they all have very different purposes, but there are some very specific observed effects. Not only does it help to decrease the needed recovery time for muscles, but it even keeps people hydrated for longer, and boosts energy effectively. Knowing this, it's clear why numerous athletes use IV treatment.
How does IV hydration work for athletes?

The goal of IV hydration therapy is to freshen up the body after extreme physical exertion. As the name suggests, this involves rehydrating and replenishing the body to help it recover quickly. The therapy begins with inserting a needle into a vein (typically somewhere on the arm). The needle is connected to a bag of solution, which is what will enter the vein. From there, the supplements in the IV bag are directed into the bloodstream and flow with ease. It is important to note that many IV therapies are tailored to a specific individual to best suit their needs. Depending on the specific form of IV therapy given, the amount of time it takes to feel the results of the procedure will vary, but it generally takes anywhere from 30 minutes to an hour to distinguish the effects.
What ingredients are there in IV therapy for athletes?

The exact IV therapy ingredients will generally vary for each individual. Many people often opt to get their IV treatment tailored to best suit their body's recovery. With that being said, there are still several commonalities across most IV therapies. Electrolytes like magnesium, sodium, calcium, and potassium are lost when a person sweats, so these minerals are a very appealing ingredient in IV therapy as they help restore and maintain hydration as well as aid muscle fatigue and recovery. Another common ingredient includes fluids, specifically normal saline. Its main job is to promote hydration in the body. A plethora of vitamins are also used in IV therapy and including Vitamin C, B complex Vitamins, and Vitamin B12. These are largely associated with the recovery aspect, helping to restore tissue and energize the body. Amino acids can also be added to IV therapy and are largely used to aid muscle recovery. It is important to know exactly what goes into your body. With this information, you can make informed decisions with your doctor on how to go about your IV treatment.
Why do athletes use IVs?

Many people may wonder why IV therapy is so common among athletes. The biggest reason why many athletes decide to take IV therapy is that they see significant boosts in their performance. IV therapy is a fast-acting way to transfer nutrients and fluids into the body, which is an incredible tool for people who are regularly physically exerting themselves. Thanks to the properties of the substances in the injection, recovery can be boosted, hydration can be restored, and the individual can feel more energized very quickly, which is a great compliment to the fast-paced nature of sports. Additionally, IV therapy is very customizable and can be tailored to a specific individual to fit their needs or deficiencies. For example, some people tend to lose more nutrients or fluid when they sweat, and with the help of IV therapy, they would be able to stabilize the specific nutrients and minerals they are in need of. With the help of IV therapy, athletes are able to perform their best while also maintaining their bodies effectively, which can be attributed to the main reason why the procedure is very popular in the sports industry.

For athletes and gym goers looking to improve their performance, IV treatment is increasingly gaining popularity as a potent supplement. Visit Golden State Medical Center for IV infusions. For more details, please contact us or book an appointment online. We are conveniently located at 2551 San Ramon Valley Blvd. Suite 108. San Ramon, CA 94583. We serve patients from San Ramon CA, Dublin CA, Blackhawk CA, Danville CA, Alamo CA, Diablo CA, Dougherty CA, Tassajara CA, Livermore CA, and Pleasanton CA.